Grace Chan is a #CovidFighter and one of Circle HealthPod's advocates. Grace Chan is best known for being Miss Hong Kong in 2013, but she's also a mother, fighting for a new normal that allows kids to be kids again. Grace's vision for post-pandemic growth is a new normal that allows children to freely, confidently and happily do the enjoyable activities kids should be able to do while being safe.
Grace Chan has her priorities straight. This former Miss Hong Kong is also an actress, supermom, entrepreneur, girl boss and an inspiration to us all. She cares about our future, and the future of our children. Being well aware of how the pandemic has affected her kids' ability to lead normal lives, Grace believes in advocating for a better new normal. Her vision is that with innovation, safety protocols and vigilance, we can get to a place where kids can be kids again.
Grace Chan is worried that her children are growing up with the notion that staying indoors is safer than going outside, and that hugging friends and family members is not safe. Grace is willing to do whatever it takes for her children to make cherished memories and without worrying that they're compromising their safety.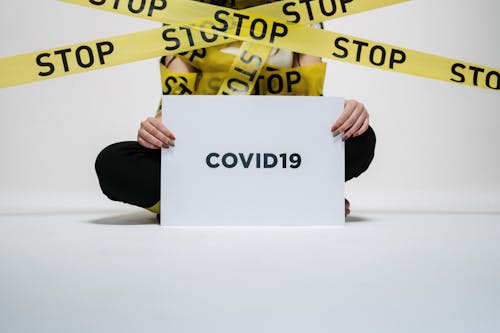 Why Grace Chan Believes Frequent Covid Testing is the Answer
Grace Chan believes that regular and frequent Covid testing by owning a portable Covid testing device such as Circle HealthPod can make all the difference. She explains, "Nothing is more important to me than the health and wellbeing of my family. How do we create a better normal for them? For me, the answer is through frequent testing."
How Grace Chan's Children Motivated Her to be a #CovidFighter
Grace Chan is a true #CovidFighter who gained inspiration to fight for post-pandemic growth because of her children. Grace's motivation was the realization that due to the pandemic and the spread of Covid, her kids were growing up in a world where a hug could have dangerous consequences. This is not the type of 'normal' she wants her kids growing up with.
Protecting her family from a threat of this scale was a challenge Grace had never faced before. This is where Grace under pressure truly came into play. Being the fighter that she is, and the supermom that she is, Grace faced all of the obstacles that came with Covid by setting up a line of defence.
Grace's Line of Defence Started With Circle HealthPod, a Portable Covid Testing Device
In these uncertain times of a global pandemic, Circle HealthPod, the portable and rapid Covid testing device became Grace's first line of defense as a #CovidFighter.
In uncertain times, HealthPod is the most certain tool that empowers Grace to fight Covid with confidence. HealthPod is a device that helps Grace ensure a safer, brighter, and healthier tomorrow for herself and her family.
What's the Difference Between Circle HealthPod and Other Covid Tests?
Grace Chan explains, "The Circle HealthPod uses a molecular test, which is 500 times more accurate than any other test out there. This means the HealthPod is more accurate than the antigen test, which is used by almost all other at-home Covid tests."
Circle HealthPod is a proactive way to get frequent, regular Covid tests done that are rapid and reduce the burden of our healthcare providers. We can test for the virus from home with the HealthPod, which is more convenient for everyone.
How Grace Uses the HealthPod
Grace Chan explains, "You know that frustrating feeling when you want to get tested for Covid, but you don't want to have to wait hours in a queue or wait days to get your test result? Well, that anxiety is over now, if you get the new Circle HealthPod. This portable Covid test is super fast and super easy. You can test yourself from home, which is super convenient. It's like having a little lab in your pocket."
So, how do you use the HealthPod device, and how easy is it to use it to test yourself for Covid from home? Grace explains, "You take out your fresh swab, and swab both sides of your nostril for 15 seconds. Then, open your capsule on the HealthPod device. There's a spot to insert your nasal swab sample, and all you have to do is close the lid and wait 20 minutes to get your Covid test results. It's that quick and easy. In the meantime, you can make yourself a coffee, do something around the house, and wait for your results. A green light on the HealthPod device means you've tested negative, and you're in the clear. A red light on the device means you've tested positive, and you should therefore find your closest healthcare provider and ask them what to do next."
Follow Grace Chan's lead and the lead of other #CovidFighters as they use Circle HealthPod to protect the ones who matter and facilitate a better new normal.